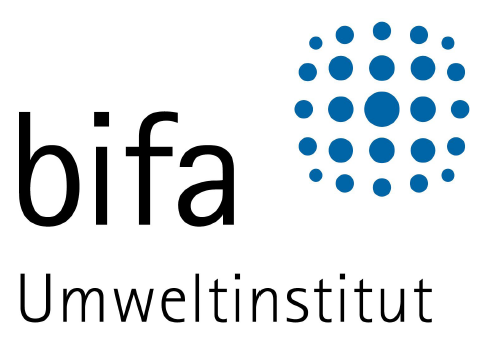 Bifa Umweltinstitut GmbH (bifa) is an application-oriented environmental development and consulting institute located in Augsburg, Germany. We offer a wide range of services around environmental technologies. bifa was founded in 1991 and currently, 40 employees develop individual solutions for national and international customers from all industries, associations and public authorities. Since its founding, more than 700 projects have been processed. Our industry clients the range in numerous sectors, e. g.: PV module manufacturers, IT manufacturers, ICT operators, lamp manufacturers, waste management companies, chemical industry, metal processing companies, utility companies, vehicle manufacturers, manufacturers of carbon fibers, paper industry, sporting goods manufacturers. This broad base provides us with a variety of insights into the practice of these industries.
From creating various cycle assessments (LCA) and eco-efficiency analysis studies (LCA with additional cost calculation) bifa owns a wealth of experience of more than 15 years. This allows a sound, efficient and professional handling of the investigation. Besides the LCA-knowledge bifa has another focus of work in the engineering field, therefore we can build on a combination of LCA and technical expertise for the proposed work in this project. Furthermore, bifa has tremendous experience in the field of electronic and especially PV scrap treatment and recycling, which allows a professional investigation of recycling processes and crediting of environmental advantages from the high-quality recycling.
Role(s) / Task(s) in project
bifa will perform LCA and LCC and eco-efficiency analysis and develop and update the business plan and will contribute to exploitation and dissemination activities.