This May the PHOTORAMA team met in person in Aretxabaleta, Spain, seat of our member Mondragon assembly, for our fourth general assembly since the beginning of the project.
Over the span of two days (May 10th-11th), all partners exchanged on the project status in its 24th month of implementation. It was the occasion for the team to catch up on what has been done so far in each of the 8 work packages. Discussions focused on the advancement on delamination technologies and the related pilot machinery: flashlight, supercritical fluid, and diamond wire cutting technologies. Moreover, the meeting was necessary to push forward upcoming collaborative work on raw material extraction and re-use, and gather insights from all partners for the remaining 18 months of the project. We also discussed PHOTORAMA's upcoming awareness-raising activities and conference participations: our Energy Day on 21 June and Policy Conference on 22 June 2023 during the European Sustainable Energy Week (EUSEW) in Brussels, and our session during the EU PVSEC conference on 19 September 2023 in Lisbon.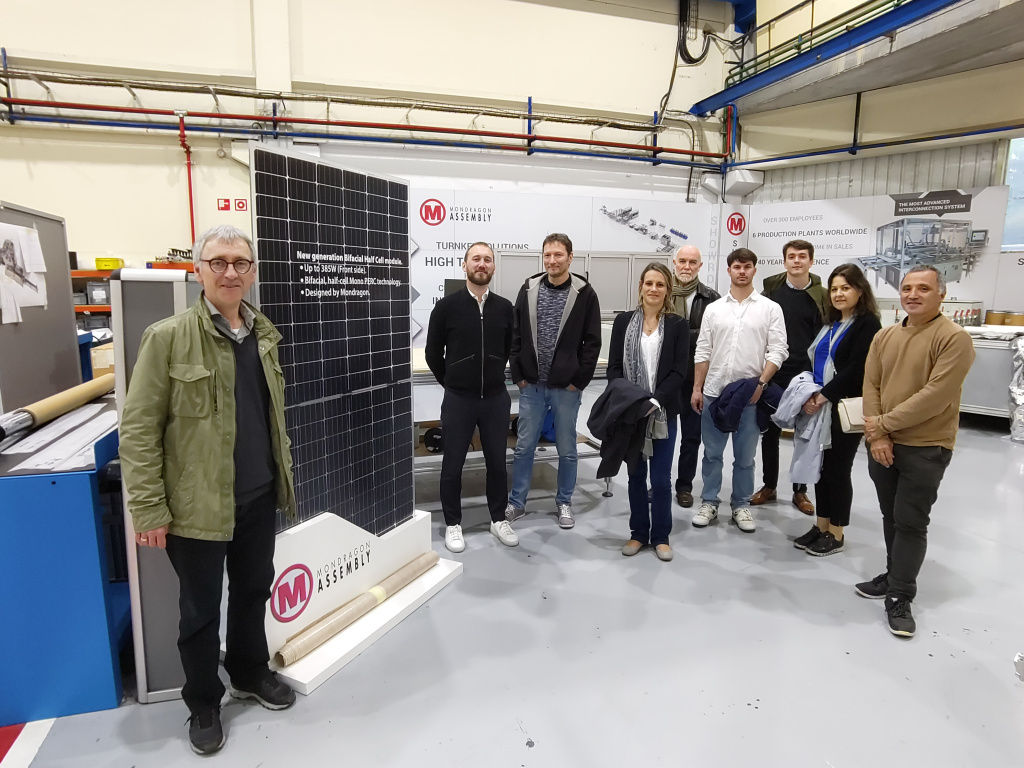 To finish off those exciting two days, the team visited Mondragon assembly's plant and its "solar business workshop". It was the occasion to learn in practice how machinery for PV module manufacturing and delamination is assembled and tuned to the specific needs of clients.